See This Kaleidoscope
MAG
December 31, 2008
See this kaleidoscope of colors
moving, shaking, spiraling
out all over
my page, my life?

Yeah, well,
you are the paint exploding
over it; your hand, my hand
are both on the brush as I
pick it up.

And hey, I thought you should know –
I don't paint because I'm inspired by the way the
sun plays hide and seek, all like a
child
below the horizon.
I don't paint because I feel the sand between my
toes, or because
I feel time blow the breeze back through my hair
at the beach –

I paint because I know you.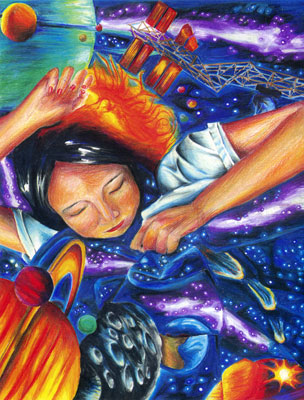 © Samantha P., Flushing, NY