Sole Mates
October 19, 2014
She was polished, leather-covered,
Obviously new, much like him.
Nothing like that scuffed sandal from before.
They met at Footlocker, laces intertwining,
Heels clicking, soles in-sync.
She made him look good;
Alone he was but a sneaker without a pair.
He learned that she was always right,
As the woman often was.
He made sure his tongue was tucked in around her,
And she, her laces in a bow, around him.
These two sneakers,
A match made in heaven,
They were sole mates.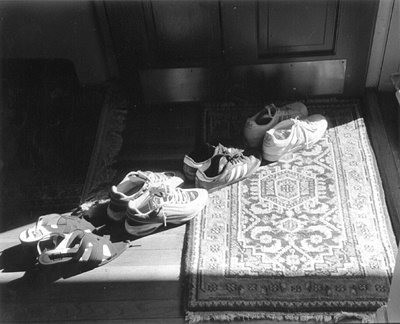 © Caite P., Marblehead, MA