Life's Too Harsh a Word
July 7, 2014
Make it out alive-
Drain the fluids and begin to breathe,
Watch our true colors hit the ground running.

Play hide and seek behind euphemisms-
Forget to come looking for what we wanted to say,
Stay hidden behind the mask no one thinks to look behind.

Deafen ourselves with sticks pounding on our eardrums-
Hold our heads under water to the beat,
Play the xylophone on our prominent ribs.

Study for exams and changes and socialization in between sleep and anxiety medication-
Stay up into vampire feeding hours to prepare ourselves,
Thicken our skins and just take the eighty-seven.

Walk outside in the bitter cold with only an old t-shirt-
Let our core match the temperature of the biting flakes,
Regret the times we didn't listen when Mom said to bring a jacket.

Paint our faces and lift the weights on our shoulders ten reps at a time-
Shop in the organic section and don't buy products tested on animals,
Cut off the parts we don't want and get new ones for the next door neighbor.

Change our interests to fit another's-
Romanticize them until they leave port,
Wrap our minds around someone's arms wrapped around us.

Fill planners with work and dates and appointments-
Try to pencil in the perfect life before dinner,
End up skipping it to fit into that wedding dress ten years from next Tuesday.

Find security in two-by-three inches-
Let it consume our thoughts and worries,
Swipe them away with a new pair of kicks.

Force our legs to push on-
Run away from the problems we plague ourselves with,
Fill our lungs to the top with smoke, screams, and "please" to go nowhere fast.

Light up the darkest parts of us-
Inhale desperation and counterculture,
Inject heated tranquility.

Consume our nights with all the possible thoughts-
Breathe through the roller coaster ride,
Speak not of the word "life".

Keep our senses keen and dull-
Close our mouths and open ourselves,
Live.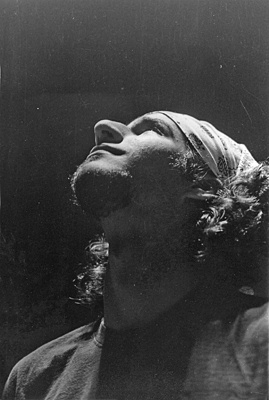 © Luke Z., Westport, MA