Untimely Kisses
June 28, 2014
You're no stranger to
untimely kisses and unplanned attachments,
laughter burbling between entangled lips,
secret smiles slipped across crowded rooms:
this is what you have lived on
for months
(if not years)
before me.
I am nothing new to you—
a fresh cover of an old song,
nothing more,
forever destined to comparison
with the original.
What right have you
to say that I am better,
to deny her contribution to the development
of your standards,
her importance in creating the role
that I now occupy
almost certainly temporarily?
She was First
and I am Later—
just another of your
untimely kisses.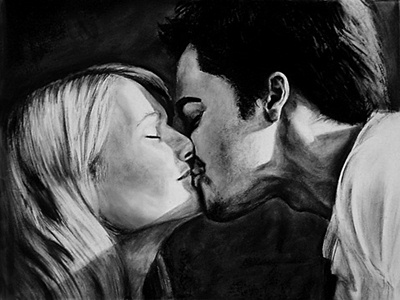 © Lauren R., Marshfield, MA