If Only I Listened
May 23, 2014
I see that I have failed,
Every step forward gets harder.

This mountain is too high to climb,
But I can see you at the top,
High in the sky you are.

You cheer me on like you always have,
But my legs are too weak for this mountain.

My legs filled with sin,
They weren't made for this path,

At least I get to see you once more,
Before I fall,

I've taken you for granted,
Now I will be punished for it,

I have abandoned your wisdom,
So now I'll have to say goodbye,

Forget about me mom,
I was the one who failed.

Stay in the sky where you belong,
I'm the one who has to pay
For the path I have taken will lead underground,

My words have dragged on,
So I say to you, goodbye.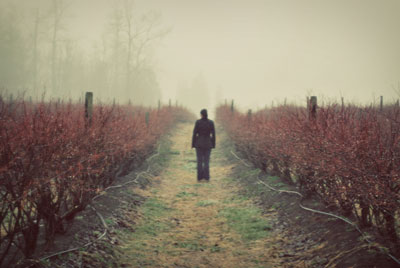 © Molly H., Lynden, WA