Red is My Favorite Color
May 4, 2014
Red has always been my favorite color:
I love it in the mixed palate folds of a dozen roses,
In the freshly shined skin of an apple prior to the settlement of teeth marks,
In the juvenile sparkle of Dorothy's shoes before she decides to go back home.
I also love the appeal encased in the color red:
I love it in the threads of the dress tightly hugging the curves of your body,
In the shade of lipstick greedily covering your lips,
In the hue of the paint dragged across your nails.
What I love most about the color red, however, is its ability to make you human:
I love it in the blood flowing through your fluid frame,
In the waves of hair that fall to perfectly frame your face,
In the flush of your cheeks when you smile at the unforgiving world and the people within it.
Red will always be my favorite color:
I love it in the pigment of my face when I make you smile,
In the lines of scratches you leave on my back,
In the color of my aura as it fills with you.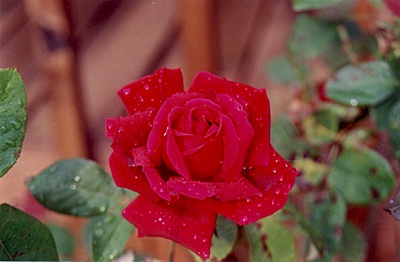 © Jami U., West Hempstead, NY