Liam James Payne
May 2, 2014
Liam was just a boy from Wolverhampton.
He could sing, and he knew it, too.
So he picked himself up and marched to the place
where his dreams could finally come true.
The judges were known to be strict,
accepting only the best of the best.
"Who are you?" Asked Judge Simon.
"I'm Liam," he said. "And I've come to beat all the rest."
He performed for the judges, and they liked his song
and Liam played his act cheeky.
But when he was done, they spoke out their thoughts
and Liam was discouraged and shaky.
They gave hims to "no"s that sent him away,
and as he left, yes, tears did fall.
For what could be left? His dreams were insane.
He was foolish for trying at all.
And so then he would dream, and so he was teased,
as he returned to his hometown, you see.
With his failure so prominent that no one even came
to his party, his one sweet sixteen.
Liam's life crumbled, he had nothing.
For how could he go on? He was cracked.
But then the day came, the day of the coming
of that simple but life-changing call-back.
He returned to the X-Factor with his head held up high,
and he impressed the judges, who gasped.
His voice had improved, his audition was huge—
and what else could have happened? He passed!
He battled through critics,
ignoring the hate.
A victor so grand,
"Liam Payne!" all would state.
They rose to the top,
everyone knew his name.
And everyone who was anyone
knew the songs that they sang!
But was fame all that grand?
It was getting Liam down.
He wanted to meet
all the fans in the crowd.
But they were getting too crazy
and Liam began to think
"Do I really deserve this?
Do they take me for me?"
His band mates were helpful
assuring him quickly
that he really did earn this.
that he needed to be happy
But he wasn't cheerful, no
he just couldn't see
that fans were there for him
and so they always would be
But he stopped and he realised
Suddenly without a doubt
that this wasn't just fame
"I'm grateful!" he'd shout.
So his smile returned
as did the joy for
making it up to
the very top of the world.
Liam Payne from Wolverhampton
had proved himself well.
He lifted some up, and
caught others who fell.
His music inspired,
so dedicated was he.
I know that he cares
about you, about me.
He'd battled the factor
beginning with X
And now he had won,
he'd beaten all of the rest.
And now he's at home,
in his world of fame.
His hometown remembers him,
my hero who sang.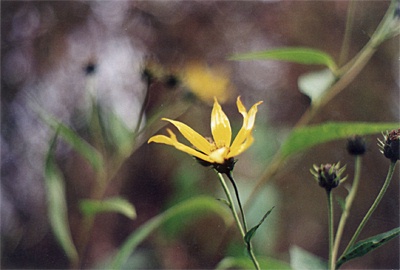 © Scott R., Casco, MI