Donuts are like People
May 9, 2014
Doughnuts are like people.
They come in different colors and sizes.
Some look the same – others do not.
Some are plain, others are decorated.
They taste different depending on the preferences of the one who eats them
And the time of day.

Doughnuts are rarely alone.
They gather with others every single day
And display themselves so that
They can be admired.
In the morning, doughnuts are at their best when
They are paired with coffee.

Yes, doughnuts are like people.
They are deceptive.

A row of round, chocolate covered doughnuts may look
Like a row of round, chocolate covered doughnuts –
From the outside.
You will soon find the difference
When you take a bite of one.
As your eyes widen in horror at the terrible taste filling your mouth,
You will realize your mistake.

It was a FILLED doughnut.
The custard oozing inside is hidden from the casual eye.
It masks itself among the pure doughnuts
And lies in wait.
Though you have realized your mistake,
It is too late.
You will never be able to forget
The taste of that custard in your mouth,
Or get your money back.

Doughnuts deceive people.
You never know what is hiding
Below their surface.
Partaking of their sin
Leaves a lasting impact on your life.

Doughnuts cover their flaws so they can blend in with the crowd.
The truth never comes to light
Until someone,
Some brave person,
Takes the risk
And looks beyond the surface.


Next time you look at someone
Whose life has fallen apart,
Or who has it all together,
REMEMBER
Doughnuts are like people.
People are like doughnuts.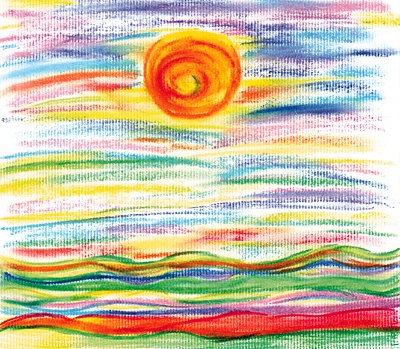 © Jennifer W., Saint Albans, WV