Criminal for Love
April 17, 2014
I am gonna murder love,
after all the time invested
this is what i get in return.

I have been through everything for love,
but after all I just get kicked to the curb.
I would have taken out my heart for love and do without, if love had asked me to.
thought love would have done the same.
I gave an arm and a leg for you
but love just took them and left me crippled
I sacrificed my all for you
but love took me for granted.

I swear if i ever see love, I am gonna murder it
my knife will reach to its heart faster than a knife through thin air.

I bet this boy dont mess with me again.
Because I'll torture it, I'll kill it slowly.
Let it bleed from within, i'll drip hot oil and make it feel some of that pain I feel inside.
and if love should ever retaliate, I'll shoot it.

I'll aim for its head, and make sure the bullet pierces straight through.
I'll then shoot that thing call love through its heart,
and make sure it never loves again.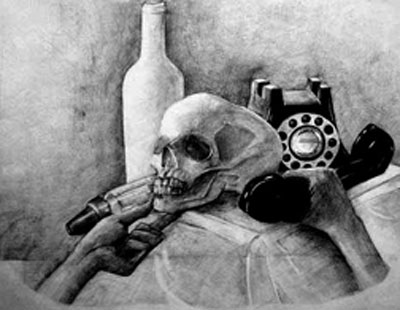 © Xiao H., Naperville, IL