The Flight
March 14, 2014
The summer air mingled with my breath,
As the sun fade, the darkness met
My heart that thudded together with the night,
Alone at last, death of the light.

I spread my wings and fly at day,
I soar in the air; from my home I'm away,
Yet as the distance grew, I never moved,
Still trapped but free; from the world I roamed.

Rice grains seemed gold with the setting sun,
Coldness crept as my life began
Crumbling as the light fade again,
i long for the death of the dark; birth of the light.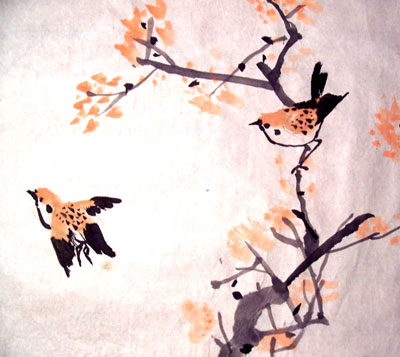 © Xiao H., Naperville, IL