Red In October
MAG
February 27, 2014
I mimic her graceful stride with my index and middle across the table.
I stop to close my eyes as if to channel the emotion from the past to now.
No label.
(That's what made it unofficial, but it made no difference as I would still find my way the same below her naval).

I open my eyes and let the sunlight hit
my face and I just sit there.
(Numb, so numb)
The heat finally brought me back to reality.
I made my way to bed where it has been calling me to come.

I sit along the bed side with my head
hanging.
I attempted to remember once more,
this time it was of her lips and how they were soft
Like the rest of her skin.
But no matter how far I back tracked
into that time I always found myself
lost within.

I tipped my head backward and my body
hit the bed like a rock thrown into a
calm lake.
So puzzled as I continued to contemplate.
Wondering where we ever began to drift away from our pedestal place.
When did I ever stop greeting your
night-like hair with love?
When did you see me looking at your
wanting face differently?

All sudden this desire for you to return has started to make the ceiling blurry and wet
Never could I forget, nor do I regret even when my stomach burns and ossifies
its liquids into cement.
Only you could make me feel so alone.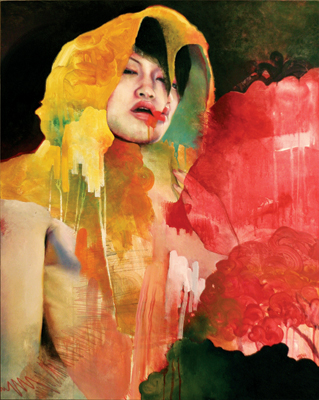 © Winston C., Jamaica Plain, MA