Big Brown Eyes
February 1, 2014
Big brown eyes
long eyelashes.

as long as all the rivers and seas
they reach out to me
begging to tell me their story

short brown hair
styled and gelled to perfection
tell me-- what made you so insecure
when I'm the one begging for your affection

she has long brown hair,
a gorgeous girl
does that make her more understanding than me,
in any world?

tall,
but short
compared to the rest

is all of this
why you insist
on always looking the best?

please,
let me in,
unlock the door

show me you,
and nothing more

because I'm the only one you've got
--the rest don't care,
I kid you not

so this is what has filled my head
every minute
of every waking hour
I once was a bud
but now I am a flower

and I have moved on
from you

and everything blue
to be me,
myself,
and I

but on quiet days,
when what is bright becomes dull
and what is loud becomes silent

I sit down and I think
about you and me
and our memories synced

the ropes course together
hand in hand
warming each other up
gland by gland
and the looks we shared
I will never forget

you looked at me as though I was important
and that I meant
more than anything to you

there will always be a place for you,
no matter what you say or do
in my heart

I would do most anything for you
would you do that part?

unrequited, is what I think they call it
when no matter what you do
I will never decline you

this is what you do to me

big brown eyes
long lashes

just a statement
just words on a page
that no longer dictate
the way I feel

but it hits me
like a train on its tracks
every time I read this
because they mean so much more

I get a tingling sensation from my head to my toes
of us wrapped together
in a single poem

but now I will cut short
the way you did to me
and all I have left to say,

is goodbye, mon amie.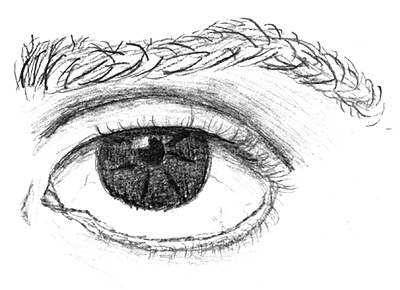 © Anthony R., Wilmington, MA