The Words Of War
January 11, 2014
I speak the language of war
that I've never lived.
I saw the death of war
that goes on like nobody's seen.
A hurricane,
tornado and a
man made disaster.
Those who lived it
never wish they did.
Those who cry
stand up strong.
Lost a limb or so
well that's normal.
That's because to humanity
wars are a norm.
And it seems we plan
and live to engage in one daily.
The words of war are fierce
scaring those that are in it's way.
None stands in the way of war
and I'm writing about it
because it concerns us all.
That three letter word
W-A-R
brings grief to hearts of mothers
and tears to the fearless eyes children of war.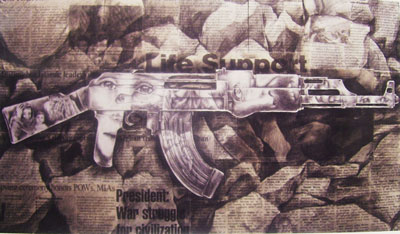 © Claire V., Lubbock, TX