Much Better
December 12, 2013
I lay tired,
But never do I sleep.
I am drowned in sadness,
but never would I weep.

They say "You're crazy",
but they don't know what they mean.
Do you think they would take that so lightly,
if they had seen what I've seen?

I say its insanity,
but it's not really my claim.
It is the voices inside me…
The ones I can't tame.

They laugh and scream at me,
say it's for the best.
They torment and intimidate me,
but say that I'm not like the rest.

I know it will better me in the end.
You know, I thought they would slay me.
But my life is so much better now,
all because I was crazy.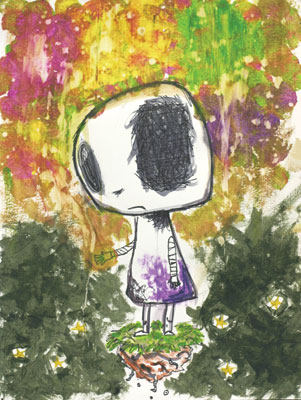 © Ashley W., Port Charlotte, FL