It's Happening Again
November 19, 2013
It's happening again,
We've been through this before.
Your head is turned away,
Can you look me in the eyes!?

Your head slowly rises as our eyes meet and lock.
Your eyes widen as if you've seen everything I've done, now revealed.
A tear sneaks out of your warm brown eyes and down your delicate face as the words "I hate you" escape through your lips.
All as if time had stopped for that one tear to fall in slow motion and it be the only thing noticed.
Such a silence in the room I heard the tear crash to the floor.
The sound magnified as if I were a tiny bug when it fell.
With an empty feeling inside,
I jumped.

The one who once loved me,
Whose heart was once caressed in my hand,
and wanted to spend eternity together now holds hatred towards me.

I've chased after you before, only to leave me heart broken.
My knees scraping on the ground, falling and tripping behind you trying to hold you back from leaving me alone.
I can't do it again.

The book has told its story; we've reached "The End".
The roller coaster has stopped going through its ups and downs and has reached its station.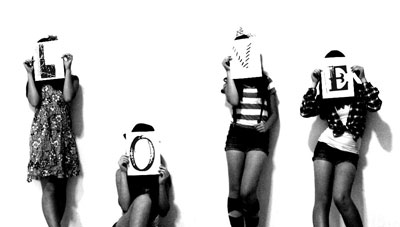 © Yoko K., Madison, WI