THE POWER OF TEAR
November 2, 2013
THE SALT WATER HAS CONDUCTIVITY

PROOF IS TEAR HAS THAT CONDUCTIVITY

YES! TEAR HAS EMOTIONAL CONDUCTIVITY

TEAR IS A SIGN LANGUAGE

THE TRUTH IS THE ONLY SIGN

HUMANS CANNOT SPEAK THE TRUTH

BUT OFCOURSE

THEIR TEARS DO IT

HOW IMPORTANT THE TEAR IS…?

YES

HOW IMPORTANT TO A MOTHER

THE FIRST TEAR OF HER INFANT

HOW TO EXPRESS THE TEAR..?

THE STRONGEST PERSON

LAUGH ALOUD

AND NEVER LET A DROP OF TEAR OUT

The Smile In HIS Face Is A Tear Rolling In HIS Heart

THEN TEAR CAN ALSO BE IN A FORM OF SMILE

THE TEAR HAS NO VALUE

YES! FOR THE INJUSTICE EMOTION

NO! FOR THE JUSTIFIED EMOTTION..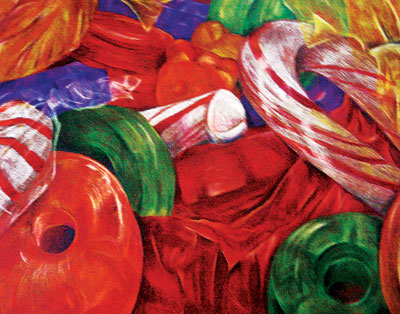 © Amy Z., Edmond, OK