If I were...
September 28, 2013
I'm not usually a romance writer:
See, whenever I try to write about love
My train of thought screeches to a halt,
And my page is left empty and wordless
To remind me of empty promises and wordless prayers;
To remind me of the effect love can have.

When I try to write about love,
I am reminded of drowning
Because love is something that pulls you deep and never lets you go.
Sometimes, my hands shake to remind me that love is scary;
My throat constricts to remind me love is never perfect, never easy.
So no, I'm not usually a love poet.

But if I were to believe in love,
It would be the kind that leaves you breathless,
The kind that reminds you of the endlessness of the ocean
The kind that makes you feel like a child again:
Brand new, pure, and imperfect.

If I were to write about love,
I would make it so that I could feel your presence in the pages,
So that I could see the smile in your eyes,
So that I could smell the sun on your skin and the salt of your lips;
So that I could soothe your soul into whispering my name.

When I think of love,
You are always the first thing that comes to mind
And how, when I fell for you,
I felt like I was hurtling towards disaster.
In that free-fall, I closed my eyes,
Preparing myself for the bone-crushing impact:
That earth-shattering revelation that I was not good enough.

And now that I'm writing about love,
I can say that I'm always halfway in between wanting to rip my own heart out
And wanting to make love to you softly.

I almost wish I didn't feel this way
Because right now I can feel you stroking my face with your hands
And looking at me with eyes deeper than the ocean,
And I want to give in, and drown.

When I write about love,
It is always about you.
It is about how, even when,
Torn apart, we come together like magnets,
Your positive cradling my negative in an endless, forceful embrace.

If I were a romance writer,
I would sing praise to your name with every word;
I would pour our connection into every letter,
Until the paper shone with all the brilliance of the stars in the night sky.

To be honest, deep down inside,
I believe in love.
I believe in the kind of love that is as true as 2+2=4,
In the kind of love that is as strong and as bright as the sun,
In the kind of love that leaves you with scars:
Scars from fights and changes, and every little part of my life that's part of yours
Scars that I can't run from, scars that I can't change.

And so, if I were a romance writer…
This poem would be about loving you.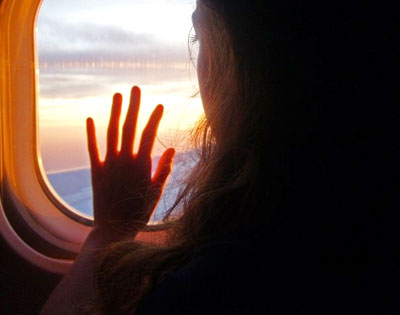 © Megan C., Nashville, TN