that night was a blur.
September 20, 2013
I asked if i could stay
with you that very day.
you told me no
that you had to go
and you left without a word.

I texted and asked where you were
your answers now a blur.
Something about a party with a friend
and that text you would send
never came to me.

I wondered where you were then
if you were really with you friend.
The next morning you were missing
and we did was listing
the places you could be

I remember it still
just how you made me feel
you lied to me
and that made me scream
and wonder if you even cared.

The image of your car
that was demaged by that bar
and the stains on the glass
was probably the last
of the things i remember.

Because that night was a blur
The person that you were
is now just in a memory.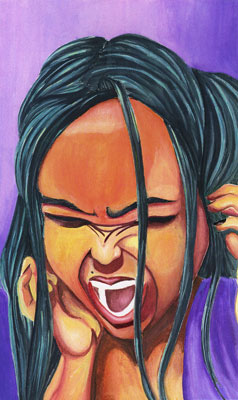 © Kriztille J., Briarwood, NY