The Boy Who Ran
September 17, 2013
Every single day,
is what they all would say,
Drew would leave the bus
and hurry home in a fuss.
They'd laugh and taunt and call
to him in the hall.
They'd yell "Where're you going so fast?"
for a time that wouldn't be the last.
But if any of them had asked the truth,
they'd know about his sister Ruth,
whose experiences one night,
left her in a perpetual fright.
Herself she'd tried to drown,
just so that she wouldn't be around.
So, everyday towards home he'd strive
just to make sure that she was still alive.
They teased and prodded and yelled,
but his secret he withheld.
Soon, their parents sat them down
and told them why Ruth wasn't around.
On the bus, they tried to apologize for their acts of violence,
but Drew stared ahead in a stone-cold silence.
That day he left the silent bus,
without a show or hurried fuss,
for the day he ceased to run
followed the night with the shot of a gun.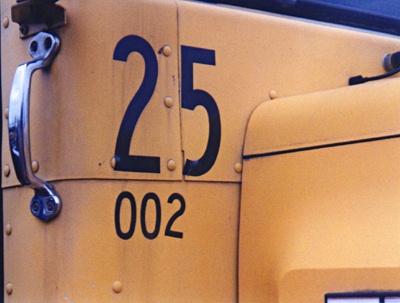 © Sammy B., Palmyra, PA