allusion
MAG
September 18, 2013
you face me
eyes moored on me
my fingertips exploring your face
they land on the threshold of your lips
you won't let me in
perhaps you want me to explore more
beyond them

my hands cup your cheeks
they heat with shyness
they become crimson
like a mountain by dusk

i fondle your eyebrows
and voyage along their shapes
a beautiful curve sets against your face
like a rainbow against a pale sky

eyes sheltering in your eyes
a strange asylum
beneath i travel
a black ocean.
a dust brown valley i see
they flicker with wetness
they blink with life
as though nile were glistening
and civilization lay beside.

eyelashes brush my fingers.
those feathers of eye
they fly in an inch-high sky
those feathers covering eyes
like a darkness shrouding the earth

i rest on the plain of your forehead
your nose spreads ahead like celtic hills.
a hazel mole lying on the edge of nose
like a berry on the hill-slope.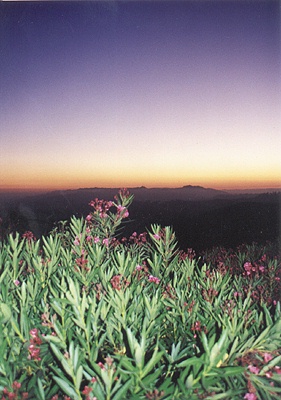 © Michelle L., Suffern, NY