Difference
September 14, 2013
You and him.
Exactly alike.
The way you stand,
The way you cross your arms
With your hips slightly forward.
You have the same ears, hair, and skin color
Of course, you are brothers.

Personalities, though different,
Are probably more similar than I thought.
You both are hilarious, kind, and caring.
The senior cracks jokes whenever he can
The freshman does the same
The senior has the charm
The freshman still has the cute look of a boy

So similar are your laughs,
Your smiles,
Your expressions,
But I can tell the difference.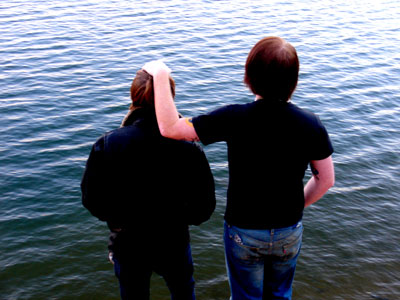 © Michelle B., Blairsville, GA