Million Dollar Fork
August 31, 2013
Here's a boy,

Tip toe'ing on daddy's hips
showing all his Puerto Rican blood flowing
on a makeshift river boat
made of concrete love and wood-fired plantains
that stand like pillars in pain

He's wearing a shirt made of Dandelion silk
stained with Mommy's breast milk,
rice and beans, atop Corduroy jeans,
and the American Dream,
and Daddy says, "do you even know what Corduroy means? It means...

That thousands of middle aged and over-aged women sit,
knitting, heads spinning circles around routine, casting away their hopes and storing them in endless seams
of cloth and cloak, for farm towns and city folk, Swedish mansions and English bloak,
their misfortune create our corduroy jeans,
they suffer in wonder,
that's what Corduroy means...

And all the while,
baby boy sits rocking in Mommy's arms,
loosely gripping her fat like a pillow pet,
ignoring the water's silhouette,
as the river boat rocks too,
it's a third world rutter, quiet,
you can hear the waves shudder,
rippling away from the boat,
like they know this family lived in the gutter
and now they are escaping,
for the baby boy, and his toy bouncy balls,
because to some of us,
poverty is as real as a Barbie Doll,
and as disguised as a loaner in a high school hall, every family is different...
but this boy's father left poverty in a minute,
so that his son would never have to grow up in it.


Here's a boy,

Sitting on a New York port,
eating chowder with a fork,
a million dollar fork,
carved of gold and his father's work in court

See the father is a judge, used to delivering a sentence,
but he barely is around enough to hear his son speak a sentence,
talk about repentance,
the boy never grew up with religion,
but he had a pen pal from Sudan, and used to communicate through carrier pigeon

See and the pigeon could never fall,
through the warzone and all,
used to leave Sudan in blood and come back in an Ivory shawl,
and the boy believed it, and believe me he too would see it,
that all the money in the world wasn't worth the loneliness that could bleed through him

See daddy had a job,
but his job was to put food on the table not to look after boy and his mom,
and the boy wanted to spell out, what he could never ever yell out,
that Daddy," life is about more than what you think it is about!"

But Daddy had to work,
so he could never ever hear,
that his son would follow him to work every day for a year,
and sit by the court, to the right off on the port,
and eat chowder every day with his million dollar fork.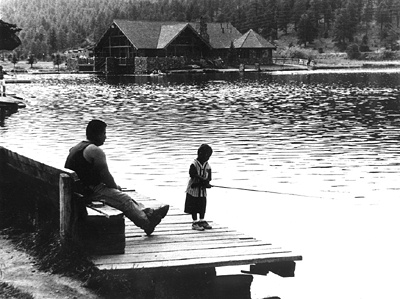 © Ryan P., Greenwood Village, CO