Pygmailon's Statue
August 11, 2013
He with lips of cold, hardened stone

beguiling sequestered eyes

decoying me into a

long, lingering kiss

hands and heart of Earth's finest minerals

allure me into a frenzy of enchantment

irrevocably, fallen in love, a hopeless lover in every sort

Pygmalion kissed her forever biting edge

the motionless cruelty of her mouth

As I do for you now

Pretending, our future isn't only built of

frozen, lifeless, entrancingly beautiful

pieces rock dust, of ever living nothing

He gave his angelic Galatia heart wrenching gifts of affection

as he dreamed, weeping that she had thanked him

I wrap my arms around your flesh

only, the word implies soft, gentle, lovely

not ivory tears of crumpled rock

Even the finest of wine's cry

when they see my hazel eyes rest upon your diamonds

Though, Pygmalion's statue was more beautiful

than the sweet taste of water on a scorching day

she's nothing in comparison to even

the tips of your fingers

She, of stone and rock and ice

filled the spaces in Pygmalion's arms

warm to the touch, waxy pink-end lips

the gods had taken pity on such an unutterable couple.

Why not on me?

Maybe pulsing blood runs through his gentle veins

and maybe quiet air pours from his mouth

yet still, it's like kissing a statue

motionless

only one side truly present.

Still waiting,

for Aphrodite.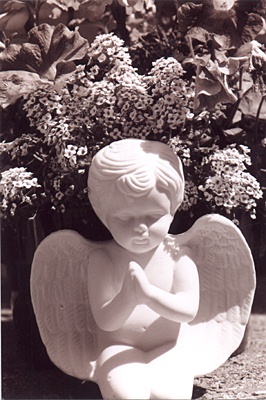 © Laurie T.,Hopkinton, MA