Pencil
July 25, 2013
There are pencils sitting on chairs.
Some are taller than the other,
Some are more bold
While others are more thin.

They each have a different skin and different edge and different style,
But they're used solely for one purpose,
To put lines on a surface.

Each pencil has it's own outcome,
One draws the dark bold lines
And others scratch in light, loose lines.

Every pencil is used to create something,
Whether it is something dark,
Something mesmerizingly beautiful,
Or even just numbers for math homework.

There are pencils waiting to be used on the shelf,
There are pencils shattered in half,
And there are pencils waiting to draw their conclusions.

The pencils that are waiting are lonely,
The ones that are shattered are lost,
And the ones that are waiting to draw their conclusions
Are all the pencils in the world.

So find some lonely pencils
To tape together their shattered hearts
So they can go and find their own conclusions.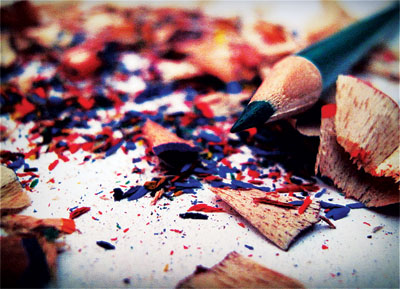 © Rosalee M., Lowell, MA