IMPOSTER
July 9, 2013
Some say life is a fairytale,
Some say a nightmare.


The downfall of red snow,
Tender and flake,


Breathe the pain of sorrow,
And relentless love.



Such fool to live a misleading life,

Deceived by ignorance and imprudence,

Upon one's destiny.



Why narrow-minded,
When diamonds are thrusted upon celestial orbit,

Frozen in time?




Fear not to live an imprudent life,
As a cassette rewinds.


Fear not the shed of leaves,
The blossoming of roses,
This the days of my dream.


As I stood amid on the tormented shore,


And hold within my hand,
Sands of regrets.


Oh! How foolish I am!


Sorry are not enough to patch up a quilt,


Sheds of tears are not made of silk,
But Polyester,
Rough and crooked path.


The crooked branches,
Twisted in shape,


An imposter,
Guarantee peace of mind?



Is that all we wish upon,
But a dream within a dream?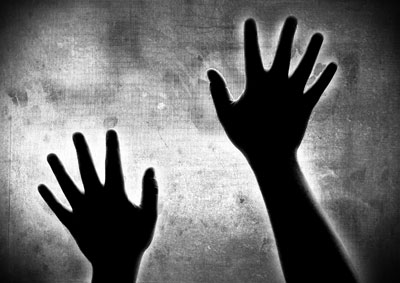 © Andrew F., Lake In The Hills, IL