My Fate
June 24, 2013
Standing at the forked road,
Wondering what comes next.
Follow the path they all expect
Or take a chance and go left.

I know that right is easy
I've followed it my whole life
But I'm ready to go my own way
Start a legend, not a fight.

So why do you pull me closer?
It's time for you to let go.
I'm making hard decisions,
And you've taught me all you know.

The hardest part about it,
Is that both ways are so right!
Good in nature, not destructive;
But I'm deciding the path for my life.

Leave behind the things you've taught me,
The rules I've followed up to now.
Shock them all when I announce:
I'm not taking the easy way out.

It's a difficult decision
I think I'll wait for a better day.
When I can think more clearly;
And decide my destiny, my fate.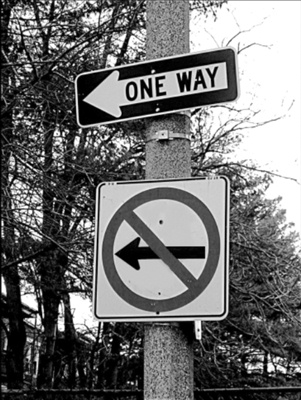 © Maria B., Boston, MA