Scars and Bruises
June 19, 2013
I taste blood on my lips,
as you take another hit.
You turn away as I hit the floor,
and I beg you for no more.
I can't take this pain,
but I can't run away.
I thought you loved me,
but you're killing me.
Bruises decorate my body.
Scars are left behind.
You don't stop this time,
just because I spoke my mind.
I stop breathing,
I'm suffocating.
I close my eyes for one last time,
I leave my scars and bruises behind.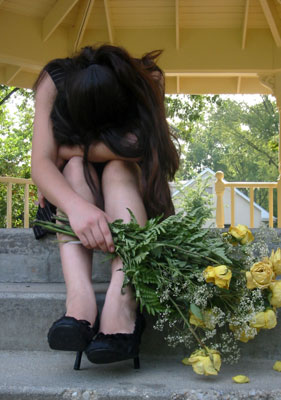 © Martha V., Morton Grove, IL