Silence
June 16, 2013
I suffer in silence,
aching pain,
tormenting me.
no one can see,
that I'm dying,
in silence,
I suffer,
no outward emotion,
but a tear,
like a shaken soda,
almost exploding then,
flat.
no one to talk to,
no one to hear,
I suffer through silence,
through fear,
miming my way,
no one notices,
not enough
to care.
they swarm around me,
faces laughing,
friendships solid,
unawares,
that i suffer
in silence.
my mind imagining,
plights for joy,
attempts,
to be noticed.
I live in another world,
a paradox.
like I'm frozen,
paused,
awake,
everyone buzzing,
a tornado,
whirling around me.
but still, wherever I am,
who's life i pretend to,
exist in.
I'm sad.
I'm suffering in silence.
I can't cry out,
scream away anger or
sob
because this is silence,
encapsulating me,
a blanket,
neither friend nor foe,
just there as I suffer,
alone.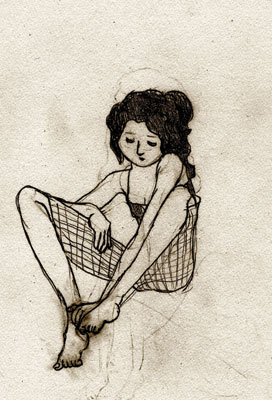 © Samantha W., Albany, NY