Night
May 10, 2013
Dark as it was—
I could not keep away.
The grasping hand of seduction succeeded
Through the vile attempts of igniting the darkness within me.
The wicked roots of the rotted trees
Entangling around my very fears,
My very weaknesses,
My very foundation.
With that went the cripple of my strength,
As every crack in that wilted tree
Was my vulnerability increasing
Like the height of the moon.
I never once looked back.
Following the pulsing desire of my veins
With the ever flowing black venom
To move forward, falling behind, into the forest.
The creatures of the night welcomed me with a crooked smile.
Evil oozing from the fall of man,
Enveloping me into its pale, icy arms.
Its crooked fingers seeping into my skin,
Like a razor blade tearing away my soul.
With the screeching sound of the bats in the night,
My only witnesses,
Calling forth the shadow unto the trees—
Leafless now in this fall weather—
Twisting and tripping every last piece of light.
I looked back,
But I could not see where I entered,
I was lost in this forest and my time was passed.
With that I gave in to the sin,
I gave in to the night.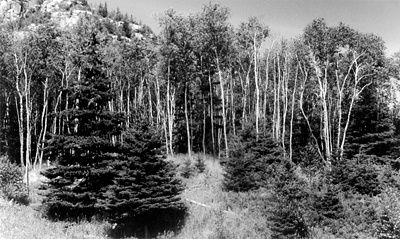 © Steve S., Marblehead, MA