Dead..
April 21, 2013
What do you do when no one understands you but u?
When your life seems nothing but lies, and no truth.
What happens when you're not even you..
A monster behind the mirror that's purple and blue..
Body is covered in hatred and misunderstood.
You would runaway from everything..everyone, only if you could.
You dream of being something better with fortune and love.
You wish your feet wouldn't penetrate into the ground, but to rise above.
Depression seeks into your skin..
Making you weak and thin, and your face isn't bright, but dimmed.
Color drains from you, making you dark.
People cant tell if your name is Ashley, or Mark.
Nothing matters anymore.. f*** it all.
Dreams don't occur, only nightmares.
Nothings ever fair..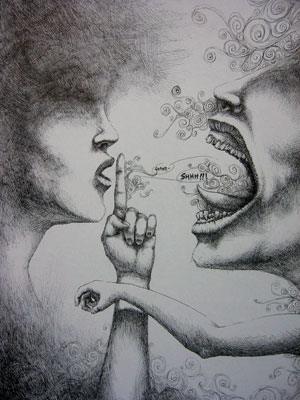 © Andrew M., Apple Valley, MN