feel in blue
April 11, 2013
you feel like home
like wandering through my grandma's house
when it's 7pm and the summer sun is starting to fall and
the air becomes cool
everything is reflected in shades of blue
…even the sounds of piano keys
reverberating through the walls
sound blue to me
but not sad.

blue like
a heart
when it wants to hold a moment still forever,
but time does not stop.

blue
when you are lost
wishing for the one you love
only to look into their eyes and smile

and when you smile at me, I feel blue: calm, relaxed, safe.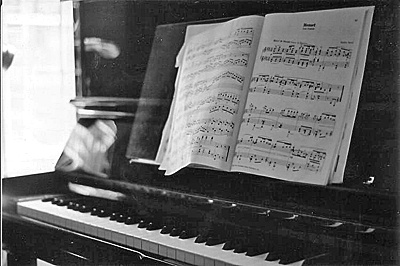 © Amy C., Portland , ME