Begins Again
April 10, 2013
It's silent in the air tonight.
I'm thinking of you again,
Anxiety building up inside of me,
Unable to fall asleep.

Absentmindedly, I lose sight of reality,
And in a blink of an eye
You appear in front of me,
Our eyes fixated on each other
Feeling the heaviness of our stare.

It's still silent,
My ears start to ache,
I can't take it anymore!
If only you could say something
Or make a gesture.
Finally I hear the sound of
Our heartbeat,
Our breathing starting to intrude
And getting heavier,
Breaking this silence.

You reach out,
Touching my face,
Pulling me in,
With our lips almost touching.
I hear my voice asking you to stay
Can you not see I'm in pain?
You turn away from me
And in a split second
You fade away

And once again it's silent
Until tomorrow comes,
And it all
Begins again.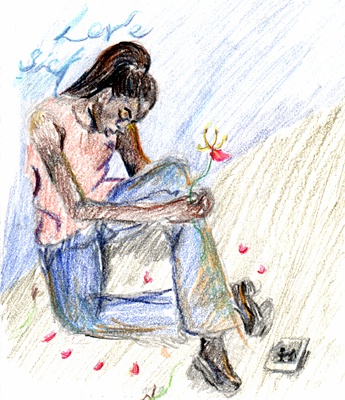 © Sherrell B., Philadelphia, PA