Hearts Assunder
April 4, 2013
Now there are just the both of us.
Livin' in a world in disgust.

Just two teenagers
tryna reach their aims.
In a world assuring:
"Not being ok, wasn't ok."

Simply twice the same broken dream
of becoming something we could never be.
Hearts asunder, four parts;
The innermost got torn apart.

And she is the one who tries to understand,
but never will.
This's been certain since we had asserted :
"Our innocent puppet-eyes won't be killed".

But whose fault is it?
Can you tell?
Whose in charge?
They ever got a permit?

We could blame society,
but this wouldn't be fair.
A much more powerful reason:
"We would not even have got the courage to dare".

So here we are, best friend,
far, far away from knowing why.
Let's skyrocket away someday,
and find the justifications somewhere up there in the skies.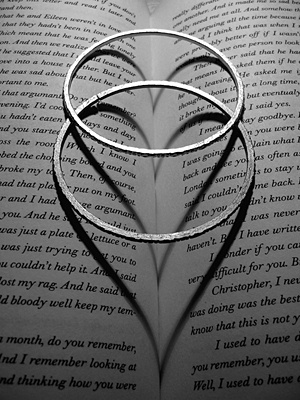 © Julia K., Old Tappan, NJ