Insomnia Part 2: A Girl Like Rose
March 4, 2013
Even now, I wouldn't mind being a wizard.
My mother always snapped,
"Magic comes with a price!"
It is dangerous, apparently,
But what isn't?

Magic is worth the price, I'd say,
Our ruling family paid a sacrifice
For precious moments of power,
And before them, the old family paid in time,
Growing a little older to see a little wonder.
I wouldn't mind that so much
As long as I was responsible
But isn't that so with everything else?

First time that restless girl used magic,
It was for adventure.
Curiosity killed the cat

(Or just a day out of her life)
But she didn't care, whatever,
She crossed the barrier into our village

That's where I met her.

Exiled, her family had no life left
To break the curse and retaliate;
Power was all that they knew
And they wanted it back.
Now that she was born out of luck,
This sleepless girl became the salvation that they sought
And what for? I always asked,

She'd only shrug every time.

I think she liked me.
She thought I liked her.
We made a good pair,

We'd like to think.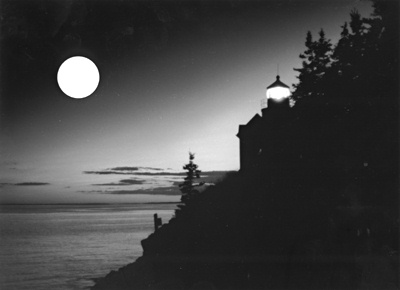 © Steve S., Marblehead, MA