Life's Too Short
February 15, 2013
Life's too short, why rush through it? Why worry? Don't.
Who knows what's waiting for us beyond the grave. Heaven? Hell? Reincarnation? Guesses.
What lies beyond the beyond? Through the white puffs, outside the wall of atmosphere, suffocating us.
We are of one, life is but one, there lies no guarantees, no promises, no one knows who or what waits.
Waiting. Waiting. Waiting. What? A possibility of nothing. Life, a flake passing through the time-line.
People... Creatures, go through life, dealing with pain, suffering, misery, meaningless frustrations.
None of these creatures understand the unfortunate concepts between life. Death. Happiness. Death.
How long? Father time, give us a hint, but don't give it away completely, we need the surprise.
If we could rewind, we would. If we could fast forward, would we? No. We would pause, if we could.
No one person desires to see the window of truth. The face of facts. The tale of Life. Life isn't a video.
But it is. An individual is video taped, the tape is recorded. The recording is burned after only so long.
One day, we realize. We see for ourselves. This is true. It will sneak up behind us. We will face it.
Wise men once said, "Life's too short." Those three words, with three billion meanings.
Look at the most meaningful meaning. Life's too short. A flake passing through the time-line. The truth.
A scary vision. A frightful dream. A knowledgeable fact. A curiosity. What if? What happens when?
Think. This isn't a women thing, nor a man thing, but a human tragedy, but also a life miracle.
You will one day be set free. Set free of all thoughts, all worries, all wonder, all depression, all.
Life should be lived in the time of happiness, patience, kindness, genuine love. Love life. Live life. Die.
In the end, it is all worth while. We die. We go where we have desired throughout our years. Fantasy.
We see our family and friends in our mind, which continues for years to come and go.
The mind never fails on me, on you. On us. We are of a great beauty, it will sprout.
Life will start. Life will end. Life will continue. We will live. We will die. We will continue.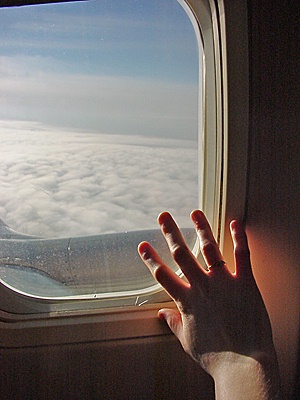 © Greg K., New Lenox, IL