My Heart, Slowly Bleeding
February 11, 2013
Scratches on my window pane,
Don't know if I've lost love or gained,
Because I've taken ore pain,
Counting the days my heart has been torn.
Recovering, I don't know,
My heart was, now it's about to blow,
Who will help me bring the pieces together?
So that my heart, again can grow?

My heart, slowing bleeding,
But even though beaten down, I have love that's still teeming.
I wanted to go another level,
But I didn't know I was playing cards with the devil.
My heart, barely beating,
My heart cold,
I thought I could take another chance into love,
I thought I was bold,
But sometimes nice guys finish last,
Now I know the wave of love had me past.

I gave it my all,
Maybe it's not worth it.
Because when I heard, "We're over"
My face felt as if it was hit,
By a great mighty fist,
After that I didn't know what happened.

My heart, slowly bleeding.
Even though beaten down,
I have love still teeming.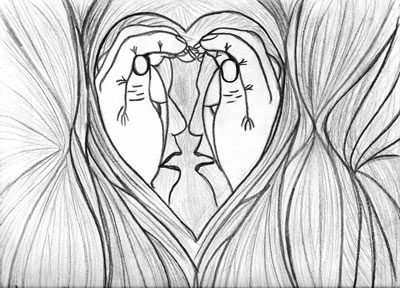 © Roumany P., St. Paul, MN