Society killed the teenager.
February 5, 2013
The blood it trickles down my arm.
Leaving behind a trail of crimson red liquid.
I slide down the wall,
and dig my head into my knees.

Society is a monster.
Society says don't be different.
"Where did I go wrong?"
I need answers.

At what point,
Did I lose my sense of reality?
My sense of belonging.
Where did it all go?

When did I fall,
fall into this dark place?
A place so dark,
The boogie-man wouldn't dare go.

A place where I only dream in black and white,
Never in color.
A place where a simply word,
can kill me.

There's other people like me here too.
I figured their here for the same thing.
Lost people,
Just trying to find themselves.

They've lost who they once where.
Their happiness has been stolen.
Stolen by the monster, Society.
Society killed the teenager.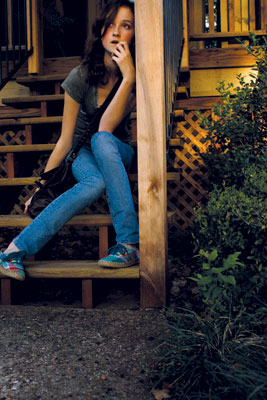 © Alissa H., Double Oak, TX