Childhood Friend
February 5, 2013
You waited
in my back yard
for me,
and have taught me
that even when I fall
flat on my butt,
I need to get back up.
We've watched each other grow.
from when I was small
to when I was tall.
From my first jump
to my first flip.
I've seen your nice blue clothing
begin to tear off of your body.
We've had our ups,
and we've had our downs,
but you've always been my pal,
and the only one
I have ever gotten high with.
You are my friend.
You are my bud.
You are…
my trampoline.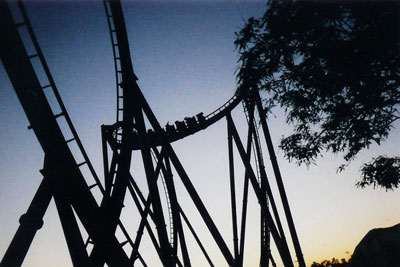 © Aaron S., Shelby, NC