Winter Morning
January 26, 2013
6:00 AM
The gray light of dawn
seeps into our room
It mingles with the clouds
in my fuzzy, half-woken mind.
Cars speed on the road
an early morning commute
Their lights are dimmed
beneath the frozen snow sky.
Even without all my senses
I know that you are there
the warmth of your bare arms
pouring into my bones
the chill of ice-cold sheets
all but forgotten.
We don't say much.
We don't have to.
You give me a kiss that I think
will never end.
But it does
and I sigh
and you snuggle in close
the roar of the traffic
blocked by a pillow.
Early Saturday morning
these mornings in winter.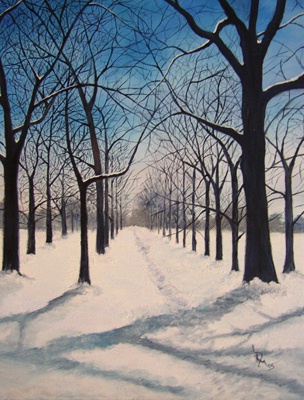 © Lauren M., Scotch Plains, NJ