Reverse Reflection
January 18, 2013
Polluted and ailing, I hesitate

before lapping at her toes.
She's a flower of a girl, really
desperate to recoil, aching for nourishment.
I watch her fingers dance on plum bruises
that seem quite at home
on her maiden, milky skin.

I notice they are in the shape of my silhouette
just before I swallow her whole.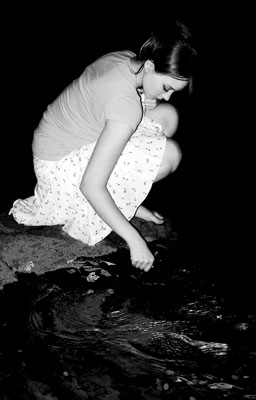 © Michelle B., Blairsville, GA