Freedom and Creativity
January 7, 2013
Freedom and creativity can be a little overwhelming.

Fingers on laptop keys, poised and ready, but scared.
Canvas and paint spread out, enthusiastic and willing, but stalling.
Don't know where to go from here, what to do with these tools?
Sonnet? Haiku? Free verse?
Portrait? Landscape? Abstract?
Clock is ticking.
Heart is racing.
BE CREATIVE my brain screams.

That eerie voice
only pops up when I don't want it to.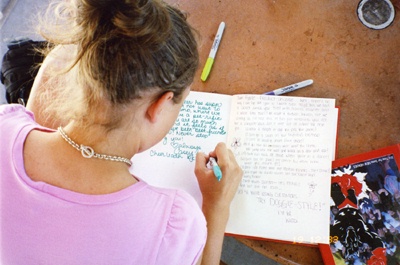 © Jessica S. Pheonix, A