the forgotten responsibility of a solitary human being
December 28, 2012
who are we?

i know nothing
for my part
with any certainty,
but the sight of the
stars makes me dream.

we have loved the stars
too fondly to be fearful of the night—
we long to believe that
creation rises and sets for us,
that we are the reason
there is a universe.

why does space go to
all the bother of existing?

i am one in seven billion
on this lone planet,
but i am distinct.
i am told:
you, yourself,
as much as anybody
in the entire universe,
deserve your love and affection.

i find hope in the darkest of days,
and focus in the brightest.

the whole theory of the
universe is directed precisely,
faithfully to one single
individual.

i cannot make other people
abide by my own whims and desires.
i cannot even make my own body obey me.

i cannot make the universe adhere to me,
yet still i refuse to judge its existence.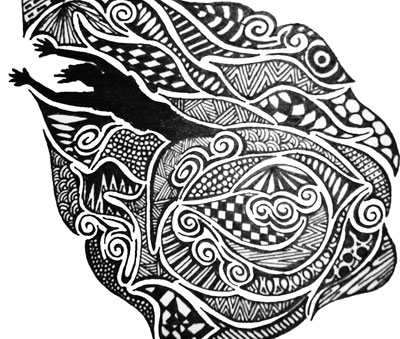 © Caroline B., Haworth, NJ