Partner with the Snow
December 19, 2012
I slide down chilled bark.
Frost scraped in shavings
Melting before they can scatter.

My fluffed cover
Molds to the form of the elder one.
Glancing around, I am alone because no one sees.
In the midst of them all, a people bundled and belligerent.
Who am I to them?

My fingers pale like the ever ivory keys
Belonging to the grand cathedral organ
Pounding loud with choruses of the savior who has come.
I bury them deep beneath the crisp, dense snow
This, this is bliss.

I look up,
The twinkling lights of the joy of humanity
All around the bustling metropolis
So loud yet so quiet
Spreads like fire to my very core
I see the joy of the season, I need not intrude.
This is ample.

With a smile dancing upon my lips,
One refusing to pretend anonymity of feeling
I lift my head to the above, snowflakes of gentle
Pepper my numb cheeks of rose.

Smells of sweets
Sights of sweethearts
Leave me feeling alone
Yet, not so very,
For I have my love
The Snow.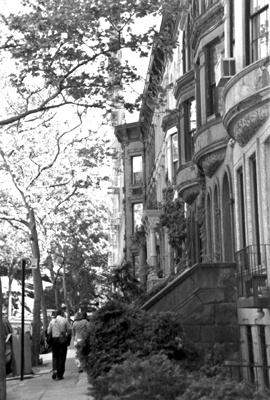 © Sarah M., Phoenix, AZ