Not In Chronological Order
December 16, 2012
1. I am Beyond Reach
Far above your cries for obstruction
Bending backwards and stretching out
to melt onto the sun
An ounce of butter
slipping and spreading myself thin
onto the hot pan

2. I am slowly cartwheeling and
stretching the borders
in my yellow sundress
and the night sky is my audience,
the rooftops my stage

3. I am resting at home
Waiting for myself to leave
Wishing for the sunlight
And water required
to blossom once again

4.I am underneath the bed
the mattress crushing me,
hiding from the demons
as they watch me undress
and I shake and quiver
and crumble.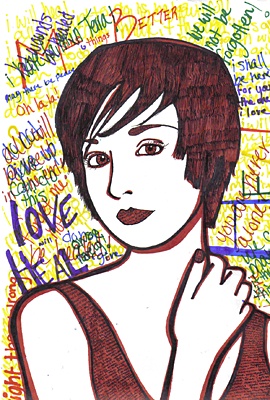 © Sara D., Aiken, SC