How Are You?
December 14, 2012
How are you?" they ask. Well,
I'm sad because God took away my Granny away from me

and I can't do anything about it.
I'm frustrated because I can't reach her expectations


and I'm failing her with each sin I commit.
I'm depressed because my Mom is the only on that thinks I'm beautiful


but I know better to believe her.
I'm forlorn because God took Shaniah away


and she didn't even fully live.
I'm ashamed because of all the times I saw her in the hallway


and I never stopped to say hi.
I'm regretful that I never made the effort


to regain the friendship we had.
I'm disappointed because my only talent is writing


idiotic poetry that no one will ever read.
I'm crestfallen that I can't sleep forever


and just live in my dreams.
I'm scared because I'm attempting to contemplate the purpose of life


and when the time comes Peter will tell me I'm not on the guest list.
I'm dejected because my mother is all alone


and she's constantly bitter.
I'm furious because my Father can sleep around and live in sin


with a different woman and be happy.
I'm frightened because I am doubting God


and thinking impure thoughts.
I'm terrified because I just want to take a long drag of temporary numbness

and forget my name.
I'm petrified because every night I think I'll die in my sleep

but I still refuse to change.
I'm embarrassed because I lie about my "love life"

so no one will realize how lonely I am.
I'm apathetic because I'm too moronic to go to college

but I'll apply anyway because that's the thing to do.
I'm heartbroken because a homeless man asked me for money

and I had nothing to give.
I'm downtrodden because people are hurting and dying

and I'm too selfish and stupid to save them.
I'm craving to be immortal and to know infinite feels

but I'm too vapid to feel like Charlie.
I'm infinitesimal because I finally realized

how insignificant and nugatory I really am

in the grand scheme of things.
But what I'll just reply with,

"I'm just fine, thank you! And how are you?"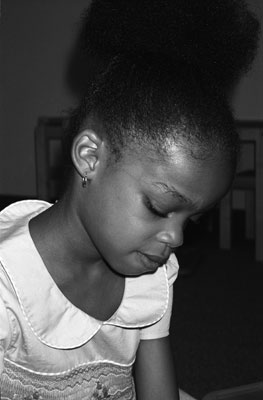 © Megan W., Ocala, FL