The Season is my Alcove
December 13, 2012
I sit on the steps overlooking the street, overlooking the season.
Damp earth, cold air, colored debris make me think and reason.
I laugh: Is the day a reflection of how I'm feeling recently?
The gloomy atmosphere brings this foreboding fear and I shudder upon realization.
Could I be as cold as the air pressing against my ears?
Could I be as damp as the dirt beneath my feet, neither dry nor saturated, just indifferent?
Could I really have so few aspects unlike the debris of colored leaves?
Like the leaves the wind rustles the hair on my head.
I try to keep it still behind my ears; my finger tips feel cold and numb.
A leaf is blown in my direction by the wind; my shoe stops its trajectory.
I pick it up, that beautiful big red leaf.
Why is red my favorite?
Perhaps I was born angry.
Why like being angry?
Perhaps it's a part of me.
I have a temptation to keep it , start a collection, gather all the red leaves in the world like they're a part of me too.
Instead I let it go, and the wind blows it along.
If only I could do that with something more abstract than leaves.
There are fewer yellow leaves, and out of a million I'd probably only ever pick up one or two or even none definitely none for now, a little lonely with no yellow in my life, but overwhelmed with too much red.
In the abundance of trees in the neighborhood there's only one coniferous aloof and so simple to spot by its rich green tint.
I do envy those who can feel what I can't and can care when I can't.
I close my eyes with so many colors spinning around in my head.
The blue and gray like the sky above my head remain indented in the background, while all the graphite born leaves even the red may be blown away by the wind, the blue and gray seem like they're drawn out in permanent marker; it'll take more than the wind to erase.
It's been more than a year, but the season still reigns over me; it wasn't supposed to last this long. When will it end?
Believe it or not, I want to see the sun come up free from a prison of dark gray clouds.
I want to feel its warmth melt away the cold on my skin and even deeper.
I hate the fact that this season is an alcove I always end up going to, illogically feeling safe and comfortable familiar with every curve and corner, looking at it like my only sanctum.
At first I thought I was the only one present in this season, but there are others here who like me look for reason.
They sit like I am doing right now in this alcove.
We never talk to each other because to do so would be scary, to bring out the truth would be scary.
I go inside and warmth from the heater greets me.
I finally get a break from the season.
Too bad tomorrow I'll be back outside on those steps engulfed by the season searching for reason, but even when I find it, I'll do nothing to break away from my alcove where I feel safe and comfortable.
That place where I feel jealousy, anger, and grief.
That place where I'm alone with no friendship
That place where I was born, grew up, and continue to grow.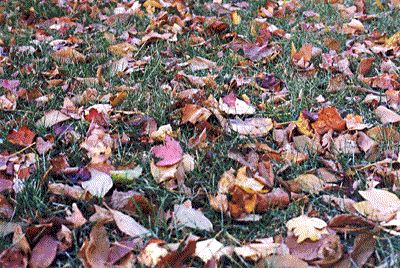 © Erica H., Wilmington, DE