Dear K, What Happened to the Garden
December 15, 2012
Dear K,
What happened to the garden
We planted seven years ago?
It was so beautiful,
With its red roses, ripe tomato plants,
Apple trees, bright pink tulips,
And its rich soil.
We promised each other to take care
Of this beauty.
I know some of the garden died
When we both had to go our separate ways.
But we luckily found our way back to garden.
But you suddenly left me to do all the work.
Your half of the garden died,
With weeds all over the place,
The flowers withered away,
Aphids crawling,
A pile of worn out branches and leaves
Where the trees used to stand.
I cannot tend to the garden all the time.
Did the weather become too much for you?
And why did you decide to suddenly return
To a half-dead garden?
Why do you yourself decide
Which seeds to plant in every season?
Why didn't you take out the weeds
Like you promised?
You said once you would go to the hardware store
To buy some tools, but you never came back.
I saw you planting other gardens,
But you refused to come clean.
That's when I decided to leave the garden.
But this time, I saw you attempting
To take out the weeds, plant in new seeds,
And water everything.
You promised to restore our garden,
But K, is it even possible
To believe that you can restore it
In cold weather?
Sincerely,
The one left tending to the garden.
P.S. Spring might not even come.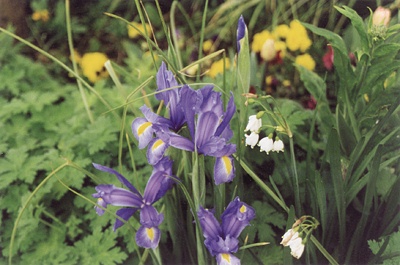 © Kelly G., Norwell, MA