Undefeated
November 28, 2012
With my head held high,
feet pushing into the carpeted floor
facing forward not looking back,
I fake confidence.

You glare at me
like I'm the person
who destroyed you.
When really,
you did that by yourself.

With the stare burning
into my soul.
Making me slouch,
Pulling my head down to
look at the floor.
Trying to make me look weak,
But I fake the confidence
Not letting you win.

You had told me
that the girl with chocolate brown hair and
deep blue eyes.
Who used to be my best friend.
Wasn't eating,
Because she only wanted attention.
She did want that,
but didn't get it and
started to cut herself,
because of the feeling,
that she wasn't
skinny enough.
You let me think that
she was just joking around
about suicide.
I believed you,
when you said she was faking it.
I depended on you to much.

You made me think,
that my step mom was Ursula .
Coming up with plans to destroy her,
because leaving her daughter for a year in Iraq
wasn't painful enough to you.

You made me your evil sidekick.
Brainwashed in the abyss that one day I would
get whatever I wanted.
But it's not what I wanted.
I wanted respect, but you couldn't give me that.
You fell into that deep dark hole.
Hopefully one day the light will shine.
Just like the day you hugged me,
and told me everything
was going to be alright
with my mom.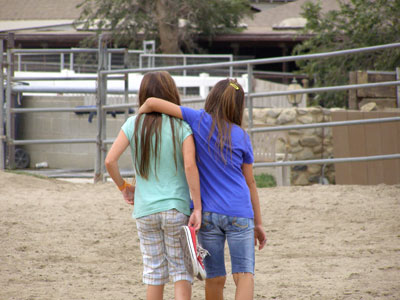 © Austin K., Studio City, CA