Imagine
November 5, 2012
It's finally evening and
I'm sitting
in my room doing homework.
The music's on low,
Imagine by John Lennon.
My favorite song.
He was called names, ridiculed and upset people
with the song,
but isn't that how so many revolutionary ideas
and people
came about.
People don't like change,
it's scary and sometimes difficult,
but it's so often for the best.
I don't know what the world will look like
when I'm old,
but I hope that
people won't be
killing themselves from bullying and abuse
or
hiding their true selves because of others reactions.
I hope
that people can realize how
differences make this world a colorful,more beautiful place.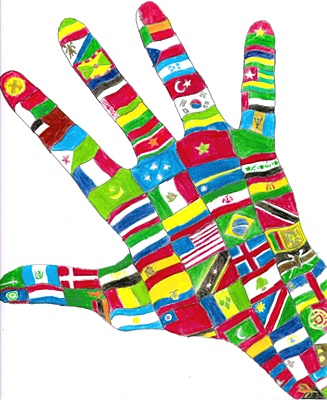 © Adeline N., Ridgefield, CT