I Am A Writer
November 6, 2012
I am a writer
my thoughts are in Times New Roman,
my fingers ache for a keyboard
or a pencil and paper
or lipstick and a napkin
or something.

I am a writer
I was born with words
that swim through my head
that pound against my skull
and scream,
"Let me out!
Put me on paper,
and use me for something good."

I am a writer
and the inspiration strikes
at the most random of times,
in the randomest of places
as if it's been there all along
locked away in a box,
and I've stumbled upon the key.

I am a writer
and the words are my weapons,
my fuel,
my instinct
and so long as I have words,
and something to use them for,
I am me.
Because I am a writer.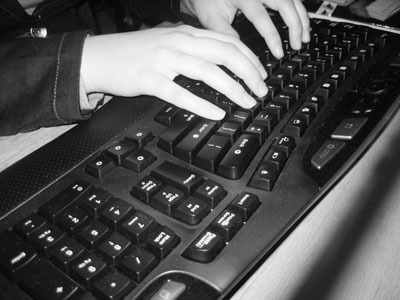 © Paige R., Perry, OH